Trex Landing Replacement in Marcus Hook, PA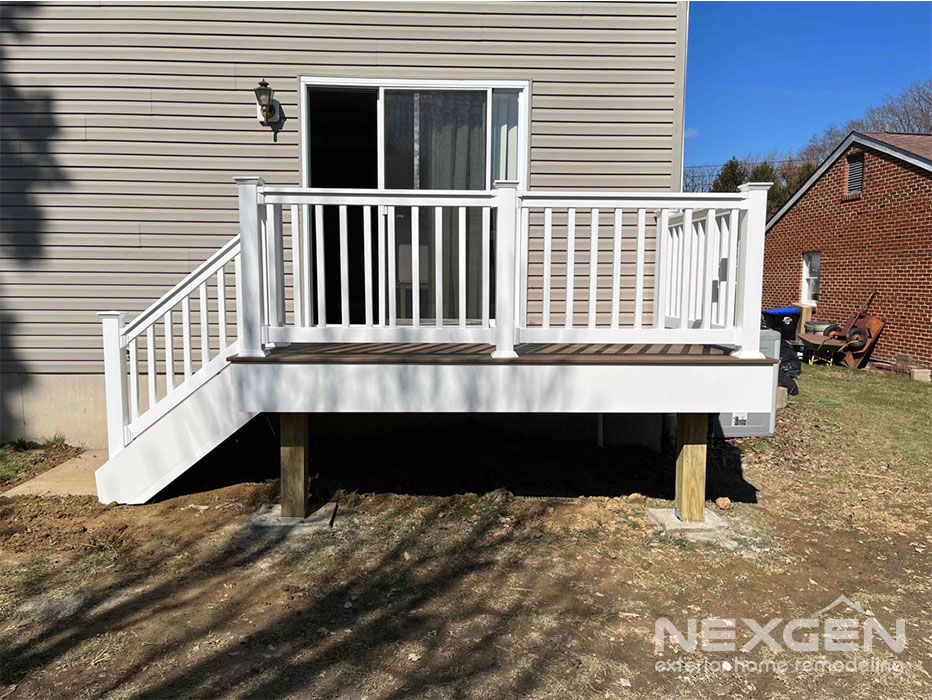 Details About the Project
No deck project is too small for NexGen! Our homeowner in Marcus Hook wanted to take this landing from "glorified stairs" to an actual deck. We had to work within the limits of the township's size requirements but we were able to give our homeowner a small but functional space. Our installers removed the weather pressure treated boards and rails. They poured new footers and added some framing to expand the size. The deck was topped off with Trex Enhance Naturals in Toasted Sand and finished with the RDI Finyline railings in white. We love how the new deck brightens up our homeowners outdoor space and he is ready to enjoy the upcoming warmer months in his backyard.
RECENT EXTERIOR REMODELING PROJECTS
For years, NexGen Exterior Home Remodeling has been helping homeowners update, redesign, or transform their homes into ones they can enjoy for years to come. Take a look at some of our most recent exterior renovation work by our experts.