Trex Deck Installation in Southampton, PA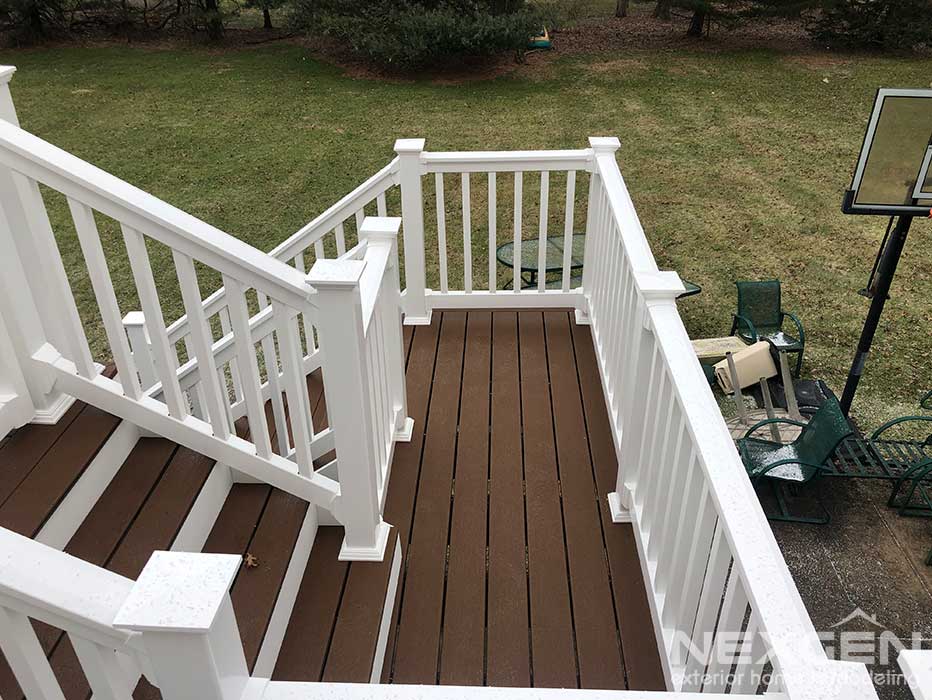 Details About the Project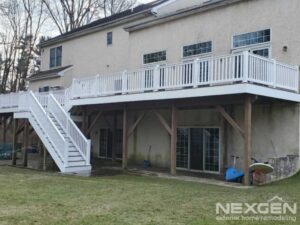 Another snowy Trex deck installation project in the books! We won't let a little winter weather interfere with making sure our customers get their dream deck. Trex Enhance Basics in Saddle has proven to be one of the most requested colors in our deck replacement projects!
We love the crisp and clean combination of the Saddle grooved decking with the white RDI Finyline composite railings and fascia board. Our homeowners in Southampton, PA love it as well and are excited to enjoy their new deck once winter rolls away.
RECENT EXTERIOR REMODELING PROJECTS
For years, NexGen Exterior Home Remodeling has been helping homeowners update, redesign, or transform their homes into ones they can enjoy for years to come. Take a look at some of our most recent exterior renovation work by our experts.