Gutter Replacement in
Your gutters do more than simply catch the water coming off your roof. They are specifically designed systems to usher the water away from your walls, foundation, and the soil that surrounds your home. When they are not functioning properly, they are opening up your property to potentially severe damage. While some gutters can be repaired, many times they often need to be replaced. Contact the experts at NexGen to discuss gutter replacement services for your home in today.
Custom Gutter Installation Pros
Perfectly wrapping the roof's edge, a proper gutter installation will divert rainwater away from your house. It will also be sturdy and affixed to your fascia board firmly to reduce any chance of pulling away from your roof and causing significant damage. It's important to choose an experienced home improvement contractor like NexGen for your gutter replacement.
Our trained professionals know how to properly measure and fit your new gutters to your roofline so that you don't have to worry the next time there is heavy rain. We even survey your property for the appropriate place for the downspouts, ensuring proper drainage away from your home.
Types of Gutter Installation
Many homeowners don't realize that there is more than one type of gutter they can install on their home. At NexGen, we're able to install traditional, sectional gutter systems or seamless gutter systems. They both perform the same function, but seamless gutters are custom cut in single lengths so that there are no joints or seams in any section of your roofline. We're happy to help you choose the best option for your gutter replacement.
Sectional Gutters
The most common gutters installed on homes are sectional gutters. These troughs come in 8 to 10 foot sections that are joined together to complete a finished section. They are very affordable but can have several seams if you have a long section of roof to cover. Those seams are weak points in the construction and can leak or become a point of vulnerability over time.
Seamless Gutters
Custom-built to fit the exact specifications of your home, seamless gutters have no joints in the middle of any of the runs. The only joints are at corners and downspouts. Eliminating those seams allows water to flow more freely by reducing areas where debris can get stuck. They are also sturdier because they don't have any weak points. They look great and are an incredibly durable solution.
WE'VE GOT THE TOOLS
No matter what your project, we have the latest state-of-the-art tools to get the job done.
CERTIFIED EXPERTS
Our experts are trained to help bring your visions to life and meet all of your home needs.
COMPETITIVE PRICING
We provide the highest quality work at competitive prices to help you stick to your budget.
LABOR WARRANTY
We know you'll love the work our professionals do, and we offer the warranty to prove it.
YEARS OF EXPERIENCE
Our specialists have the right knowledge and skills to help you improve (and love) your home.
GREAT SUPPORT
Whether you invest in a remodel or an improvement, we'll be with you from start to finish.
Choosing the Right Gutter Style for Your Home
There are different styles of gutters to go with different styles of architecture. K-style and U-style (also known as half-round) are the more traditional types of residential gutters.
K-Style Gutters
Available in 5", 6", and 7" sizes, K-style seamless gutters provide a traditional look for homes in . The 5" size is usually perfect for most residential properties. If you have oversized or steep sections of roofing, larger gutter sizes may be recommended.
Half Round Gutters
Half-round or U-style gutters can be installed in 5" and 6" sizes and provide a high-end look. The rounded shape provides a unique aesthetic that can work with just about any home. They are commonly found on older homes and homes that want added curb appeal.
Durable Gutter Materials
Gutters can come in a variety of materials. The most common gutters in are aluminum. Vinyl is the next most popular while galvanized steel would typically be used for a more industrial look.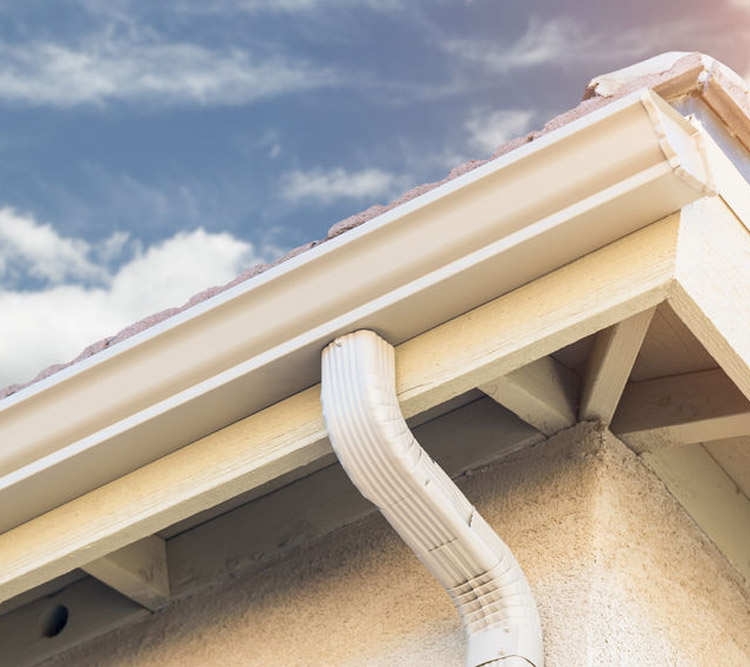 Aluminum
Less expensive than steel gutters, aluminum gutters are rustproof but still vulnerable to corrosion. They have long lifespans when installed properly and well maintained.
Vinyl
Affordable and easy-to-install, vinyl gutters are rust and corrosion proof but can weaken over time being exposed to the sun. They also don't look as nice as aluminum gutters.
Galvanized Steel
More expensive than vinyl or aluminum gutters, galvanized steel gutters are extremely durable. They may rust when not cared for but there is nothing stronger.
Choose the Best Gutter Replacement Company in
The best way to protect your home from water damage is to make sure your roof is sealed and your gutters are functioning properly. If your gutters are sagging, leaking, or otherwise damaged, NexGen can provide expert gutter replacement services in . Don't leave your home and property open to water damage, contact us today for a free estimate.
RECENT EXTERIOR REMODELING PROJECTS
For years, NexGen Exterior Home Remodeling has been helping homeowners update, redesign, or transform their homes into ones they can enjoy for years to come. Take a look at some of our most recent exterior renovation work by our experts.