ASK ABOUT OUR BEST PRICE GUARANTEE
We'll match—or beat—any competitor's quote for the same materials and job specifications.
Window Replacement Services in Essington, PA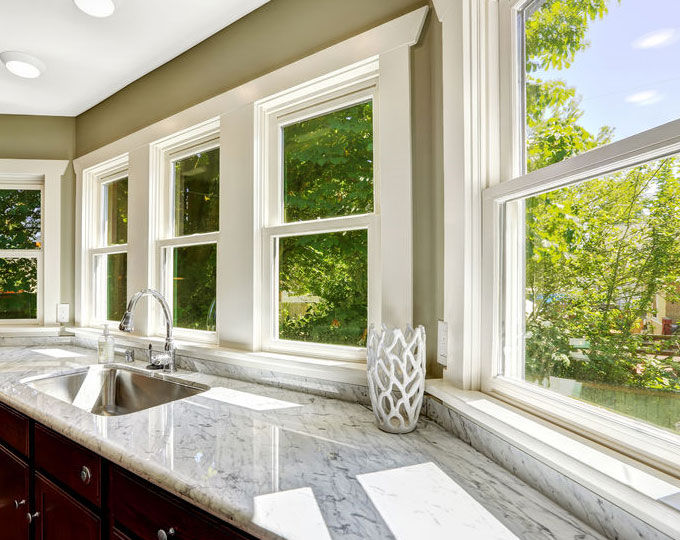 NexGen Offers Window Replacement Solutions in Essington, PA
NexGen Exterior Home Remodeling is proud to be the premier service provider for window replacement solutions in Essington, PA. We specialize in replacing windows of all kinds. Our team can not only make your home look beautiful, but we can also help you enjoy the cost savings that come from an energy-efficient home with special financing available right now.
Why Replace Your Windows?
Windows are easy to take for granted, but they are a major source for energy transference in and out of your home. Did you know heating and cooling accounts for 48% of your utilities bill on average? Outdated, inefficient and drafty windows can cost you hundreds of dollars or more per year! In addition, older windows tend to be less secure than today's modern window solutions. This can be an invitation to thieves and other security threats. Windows not only allow natural light to brighten your home, but they can add quite a bit of curb appeal. Older windows may make a beautiful home appear drab and tired.
Thankfully, all of these concerns can be solved when you turn to the professionals at NexGen Exterior Home Remodeling for window replacement solutions in Essington, PA. Our design specialists and window installation technicians can help you find the right windows that truly tie together all of the elements of your home's style. We can work with windows of all shapes and sizes to help you save money on your utility bills while strengthening your home's security.
Any Shape, Style or Size Windows
At NexGen, no window job is too big or small! Our dedicated team of professional installers will make any energy efficient replacement window installation a quick and painless process. We're highly experienced with all types of windows, including: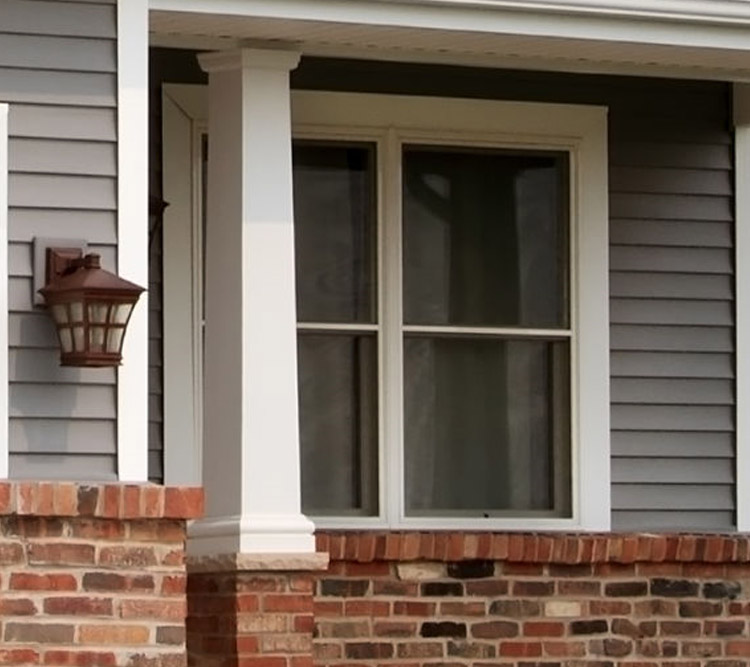 Double Hung
Double hung windows open from the top and the bottom, making them a great choice for multi-story homes as they're easier to clean from the inside. They also provide additional air flow on rainy days because they're able to be left open without allowing water inside.
Casement
Casement window are hinged single sashed windows that can be opened with a crank. They're found in classic homes and modern architecture alike. Whether you want to replace an existing casement window or you want to upgrade your current window design to a casement style, our installers can get the job done quickly and affordably.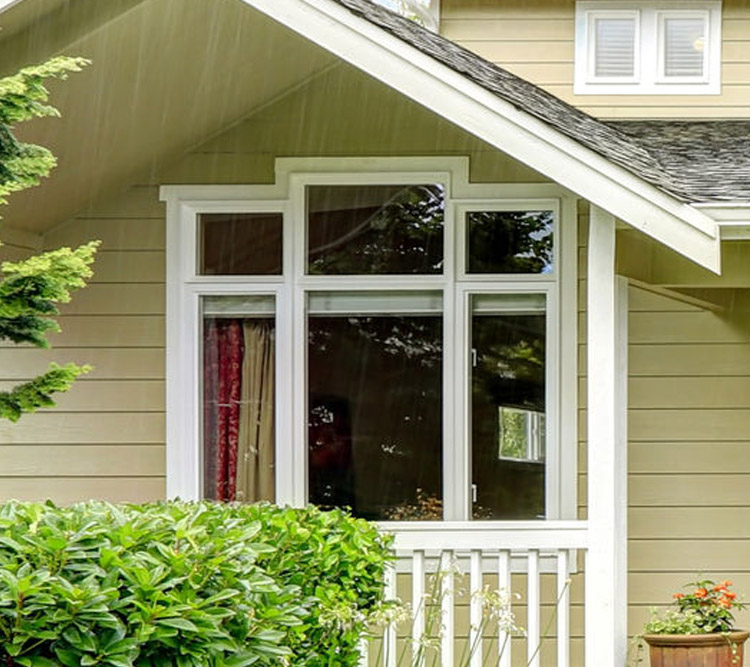 Geometric Shapes
Home design is all about crafting an inviting space that is unique and shows off the personality of each homeowner. At NexGen Exterior Home Remodeling, we can provide replacement windows that match any geometric shape or space. Our custom options give you the chance to showcase your unique style while saving money with modern products from trusted window brands.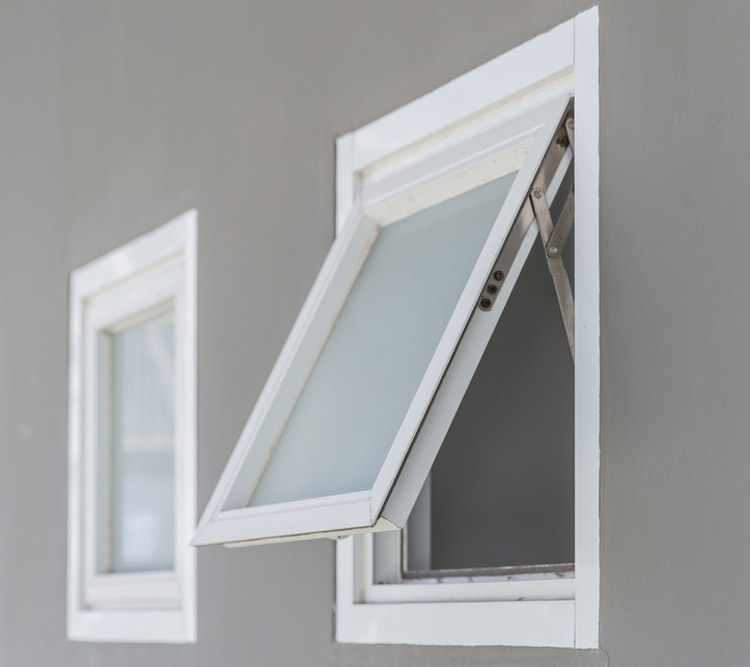 Awning
Awning windows are a superb choice for homeowners who want the benefits of a casement window while being able to keep out the rain. An awning window can be opened from the bottom to let in fresh air while protecting against drizzle.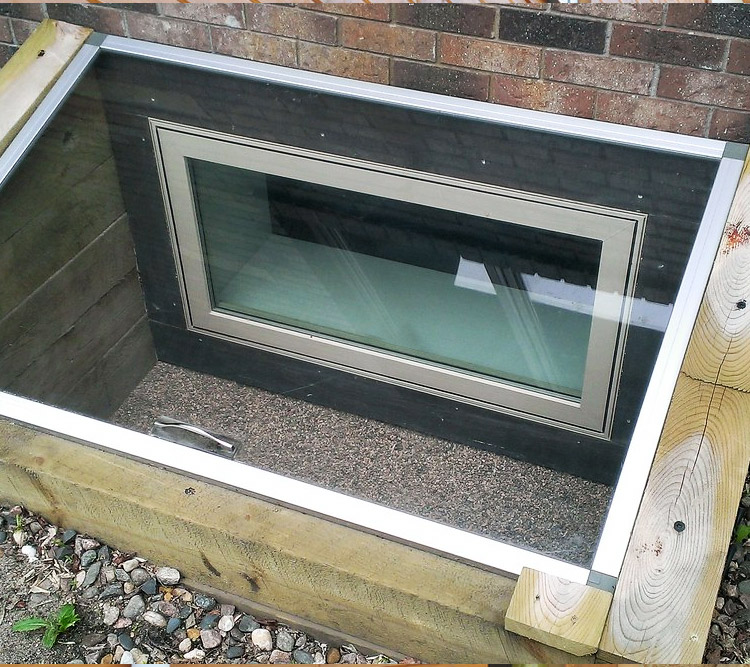 Hopper
Hopper windows function much like awning windows, but they are designed to open from the top and tilt inward. This design keeps indoor spaces cleaner. Many homeowners choose a hopper style windows for bathrooms and basements.
Garden
When you want to not only accent the exterior of your home, but also the interior, a garden window is the perfect option. They can be used to create stunning interior spaces while enhancing the look and feel of the outside.
Replacement Window Cost
At NexGen Exterior Home Remodeling, we understand that replacing windows can be a big job. That's why we take each customer's budget into consideration. We want everyone to enjoy the peace of mind and savings that come with energy efficient window replacements so we provide options, including easy financing, to give you the best deal for top-quality products and service.
When planning, our installation team considers factors like the number of windows to be replaced, the size of each window and your unique needs regarding lighting, security and indoor air comfort. Additionally, we offer a range of options when it comes to selecting hardware and accessories so that you can find the right look and feel for your individual home.
Most Popular Window Brands
NexGen uses only the best window replacement brands including: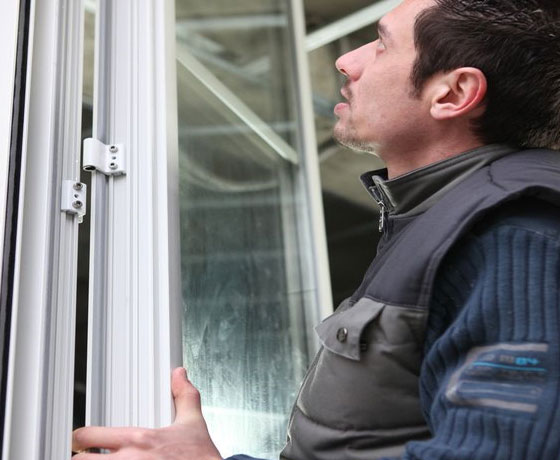 Harvey Windows
Harvey windows are known for their superior design and easy to use features. Their vinyl windows are built to last and will add curb appeal to any home. They surpass energy star qualifications meaning they'll save you money in both the short and long run.
Anderson Windows
The Anderson name is synonymous with quality in the world of window replacements. Our team can install any number of the brand's products, including Anderson's A-Series, E-Series and its Architectural Collection windows.
Marvin Windows
Marvin manufactures some of the world's most sought after replacement windows, and we carry a full range of Marvin products to help your home look its best. From double hung and casement to Marvin's Signature, Elevate and Essential collections, we're sure to have the right windows to match your unique needs.
Pella Windows
Whether you're looking for modern vinyl windows, fiberglass windows for durability, wood windows for classic warmth or anything in between, we've got you covered with amazing replacement windows from Pella.
Northeast Building Products Windows
From the Elite series Crusader to the luxurious Camelot, Northeast Building Products offers homeowners beauty and value across all of its replacement windows. Our design and installation teams can help you save money, conserve energy and beautify your home with quality windows from Northeast Building Products.
Why Choose NexGen for Window Replacement Services in Essington, PA?
At NexGen Exterior Home Remodeling, our mission is simple, to provide Essington, PA residents with affordable window replacement solutions that add beauty and value to their homes. We carry out this mission by offering honest advice, a driven design team, expert installers and a satisfaction guarantee. No matter the size, location or type of window, we can provide you with replacement windows that are built to last and save you money.
To schedule your free estimate and learn more about how we can add value and beauty to your home with expert window replacement in Essington, PA, contact NexGen Exterior Home Remodeling today.
RECENT EXTERIOR REMODELING PROJECTS
For years, NexGen Exterior Home Remodeling has been helping homeowners update, redesign, or transform their homes into ones they can enjoy for years to come. Take a look at some of our most recent exterior renovation work by our experts.