ASK ABOUT OUR BEST PRICE GUARANTEE
We'll match—or beat—any competitor's quote for the same materials and job specifications.
Home Remodeling Contractors in Essington PA
Your home is likely your largest investment, but at NexGen Exterior Home Remodeling, we know it's so much more than that. It's your sanctuary, your refuge and the place where you and your family create memories. That's why our home remodeling contractors in Essington PA go the extra mile to provide lasting value, on-time service and budget-friendly remodeling solutions. Whether you are in the planning stages of a remodel or you already know exactly what you want, our team is ready to get to work to bring your vision to life. From exterior doors upgrades and roofing services to custom decks and siding, our knowledgeable team of experts and superior products help us tackle the toughest jobs with ease.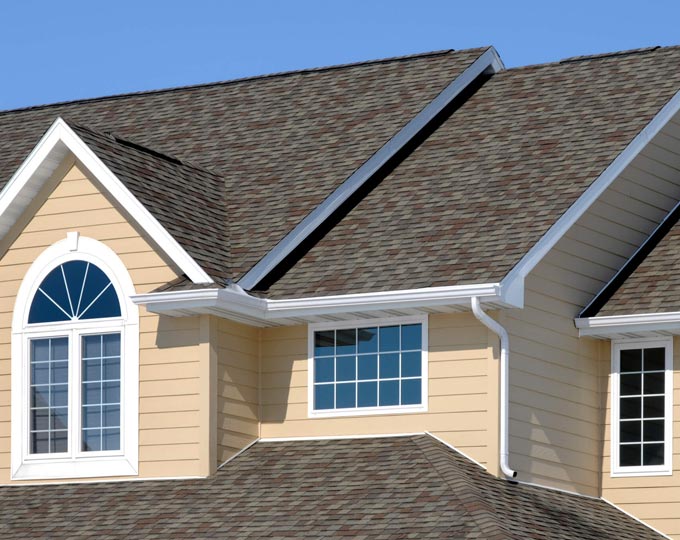 Learn About Our Home Remodeling Services
At NexGen, our approach to home remodeling in Essington PA is one that combines form with function. A home remodel, no matter how big or small, should not only make your living space look great, but it should also improve functionality. Our team of home remodeling contractors understands that updating the look of your home should add value, both now and in the future. You work hard for your money, so we help you maximize it through personal service and a satisfaction guarantee.
Our Home Remodeling Contractors Offer:
Roofing Services
Siding Services
Window Services
Exterior Door Services
Gutter Services
Custom Porch and Deck Services
Roofing Services in Essington PA
Your home's roof makes up nearly a third of your home's exterior, and it provides more protection than you may realize. Aside from simply shielding you from the elements, a quality roof also keeps water off of siding, prevents mold accumulation, aids in ventilation and so much more. At NexGen, we not only offer roof remodeling services to update your home's look, but we also offer affordable roof replacement and repair services in Essington PA that can increase your home's value. We use top-quality roofing products from world-class brands like CertainTeed. All new roofing systems come with a transferable one-year labor warranty so you can have peace of mind knowing that your investment will retain its value.
Benefits of a Roof Replacement:
One-year labor warranty
Improves energy efficiency
Protects siding and prevents soil erosion
Improves ventilation
Reduces moisture accumulation
Preserves curb appeal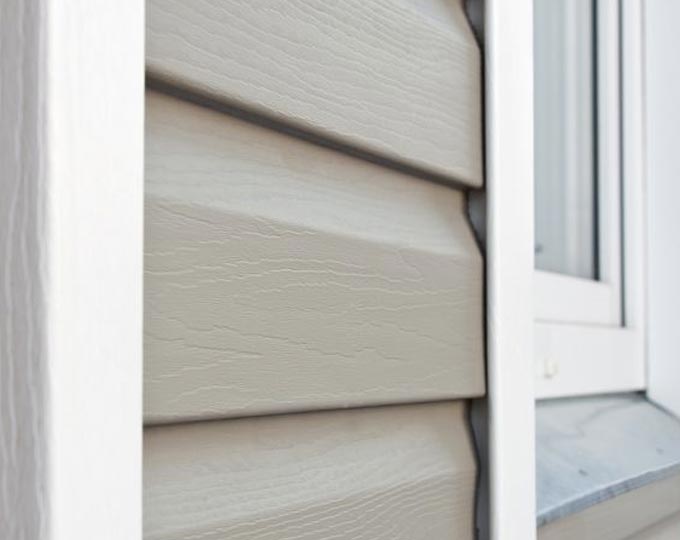 Siding Services in Essington PA
Just like your roof, your home's siding covers a large portion of its exterior. During a remodel, many homeowners choose to replace their siding to update the look and feel of their home. Quality siding delivers protection from rain, snow, sleet and more, and today's siding products are a breeze to keep clean.
We offer brands like CertainTeed because our home remodeling contractors believe in offering the best value to our customers, but also because of the range of styles and colors which are available. Whether you need to replace your current siding to modernize your home's exterior or repair sections of siding that are cracked or chipped, NexGen is the partner to trust for fast, reliable siding services in Essington PA.
Why Update Your Home's Siding?
Improves curb appeal
Adds value to your home
Reduces energy consumption
Protects against moisture problems
Resistant to fading, cracking, peeling and warping
Window Services in Essington PA
When it comes to saving money on energy bills, your home's windows play a vital role in protecting your bottom line. Older windows can be drafty, and if your foundation is settling, your windows are probably letting out heat in the winter and cool air during the summer. NexGen Exterior Home Remodeling offers a variety of energy efficient window solutions in Essington PA from trusted brands like Harvey Windows.
We can replace a single problem window or update the look of your entire home with new modern energy-efficient windows. You'll start saving money in the first month, and over time, your savings can literally pay for your new windows through improved energy efficiency. The best part is that this is not only good for your wallet, but it's also good for the environment.
Why Invest in Replacement Windows?
Improve energy efficiency
Add to your home's value
Increase curb appeal
Reduce noise
Protect against moisture damage
Increase security
Stronger materials resist breaks and cracking, reducing the need for future repairs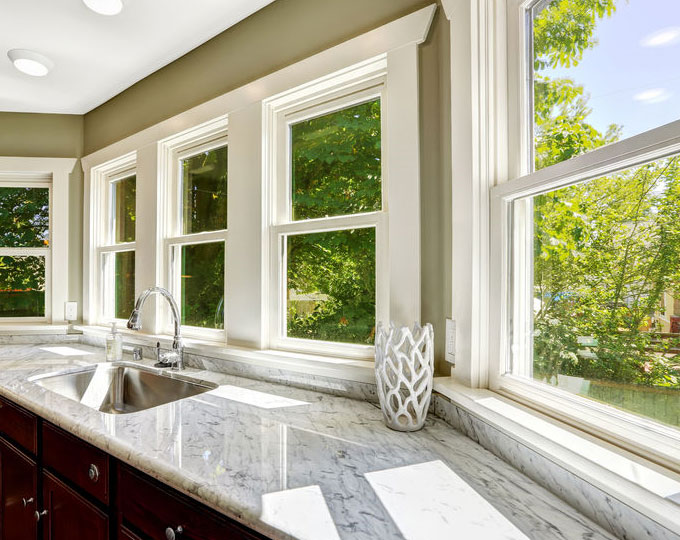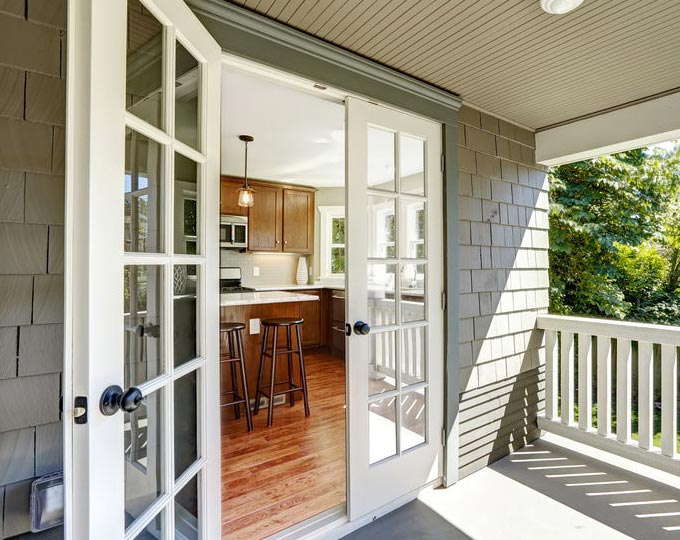 Exterior Door Services in Essington PA
Exterior doors can sometimes be taken for granted, but they can speak volumes about your personal style without saying a word. Choosing the right exterior doors can not only enhance the beauty of your home, but it can also affect your energy costs. Because exterior doors are exposed to the elements, it's important to choose quality products from top name brands to ensure durability and energy conservation. That's why our home remodeling contractors in Essington PA work closely with each customer to find the right fit, we even offer custom sizes, and we do it all with your budget in mind. From entry doors to patio doors, NexGen Exterior Home Remodeling offers solutions to help you save money while increasing your home's value and curb appeal.
Reasons to Upgrade your Front Door:
Adds a personal touch to your home
Durable construction offers added safety and security
Reduces energy bills
Can improve the value of your home
Available in custom sizes for increased accessibility
Gutter Services in Essington PA
Gutters play an important role in proper drainage and roofing and siding protection. Choosing the right gutters for your home can have a major impact on its value over time. Alternatively, choosing the wrong gutter can lead to mold, wood rot and a host of other structural problems. Our home remodeling contractors in Essington PA can offer you a range of gutter replacement options, including seamless and sectional gutters as well as gutter guards. We offer aluminum, vinyl, and galvanized steel gutters. We'll work with you to find the right type for your specific needs, and our installation team can customize a solution to fit any home to ensure proper drainage and prevent clogs.
Why You Should Update Your Gutters:
Gutter guards prevent clogging and require less cleaning
Seamless gutters add beauty and value
Durable materials stand up to snow and ice
Sectional gutters allow for easy replacement
Prevent soil erosion and rotting fascia
Prevent flooding and pooling groundwater which can attract pests such as mosquitos
Keep your exterior siding cleaner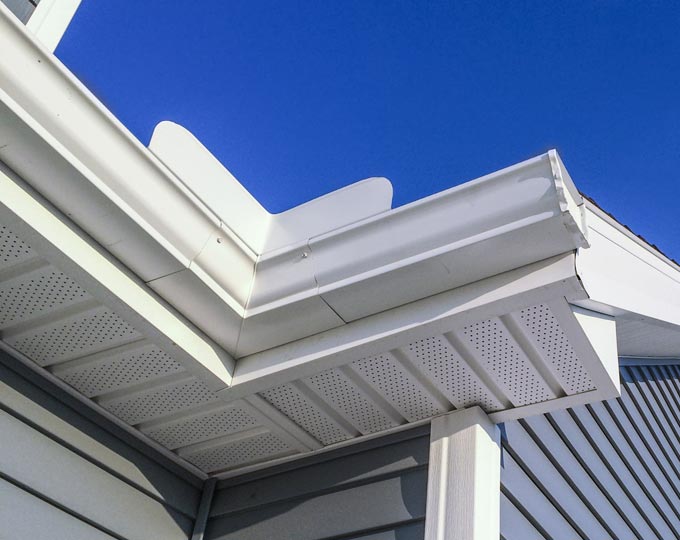 Custom Porch and Deck Services in Essington PA
Porches and decks provide outdoor living spaces perfect for relaxing, entertaining or enjoying family meals. During the summer, a deck can serve as a central gathering place for fun in the sun, and in the fall, nothing beats sitting around a fire pit with loved ones. Whether you choose a traditional wood deck or you want to take advantage of the look, feel and durability of modern composite decking like Trex or TimberTech, the home remodeling contractors at NexGen can find the right solution to meet your needs. We specialize in designing and installing custom porches and decks in Essington PA that add value while also creating functional outdoor living spaces that are beautiful and inviting.
Why Choose Composite Decking?
Low maintenance
Family friendly – splinter free
Huge selection of styles and colors
Adds value to your home
Environmentally friendly
Creates an inviting outdoor living space
Contact the Home Remodeling Contractors at NexGen Today
No matter the age or size of your home, our home remodeling contractors are standing by to provide you with professional remodeling and renovation services in Essington PA. To learn more about how we can bring your vision to life while adding lasting value and curb appeal to your home, contact us today for a free estimate or call 1-215-277-7630 to speak with a friendly remodeling specialist. You deserve to live in a home that matches your style, and we're ready to help you make your dreams a reality.
RECENT EXTERIOR REMODELING PROJECTS
For years, NexGen Exterior Home Remodeling has been helping homeowners update, redesign, or transform their homes into ones they can enjoy for years to come. Take a look at some of our most recent exterior renovation work by our experts.