Roof Replacement in Abington, PA
Details About the Project
Nothing makes us happier than a repeat customer! In early 2020, we replaced eighteen existing wooden windows with Harvey Slimline white vinyl double hung windows and capped the exterior wood with white aluminum on this home in Abington, PA. We love the streamlined and classic look they bring to the home and the homeowners did as well!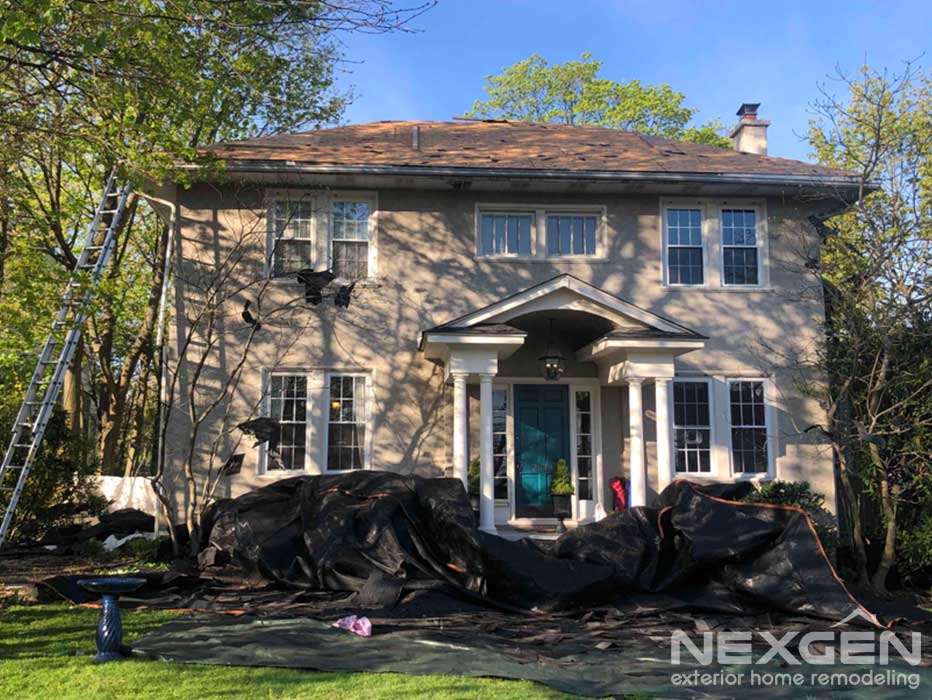 We were ecstatic to receive a call from them in March of 2021 to let us know they were ready for a roof replacement. Our team protected the landscaping and carefully removed the roofing components and shingles and installed the CertainTeed Integrity Roofing System along with Landmark shingles in Pewterwood. The detached garage even received a roof replacement to go along with the main house. We can't wait to hear if our homeowners have a third project up their sleeves for us to tackle!
RECENT EXTERIOR REMODELING PROJECTS
For years, NexGen Exterior Home Remodeling has been helping homeowners update, redesign, or transform their homes into ones they can enjoy for years to come. Take a look at some of our most recent exterior renovation work by our experts.