Pressure Treated Deck Replacement in Franklinville, NJ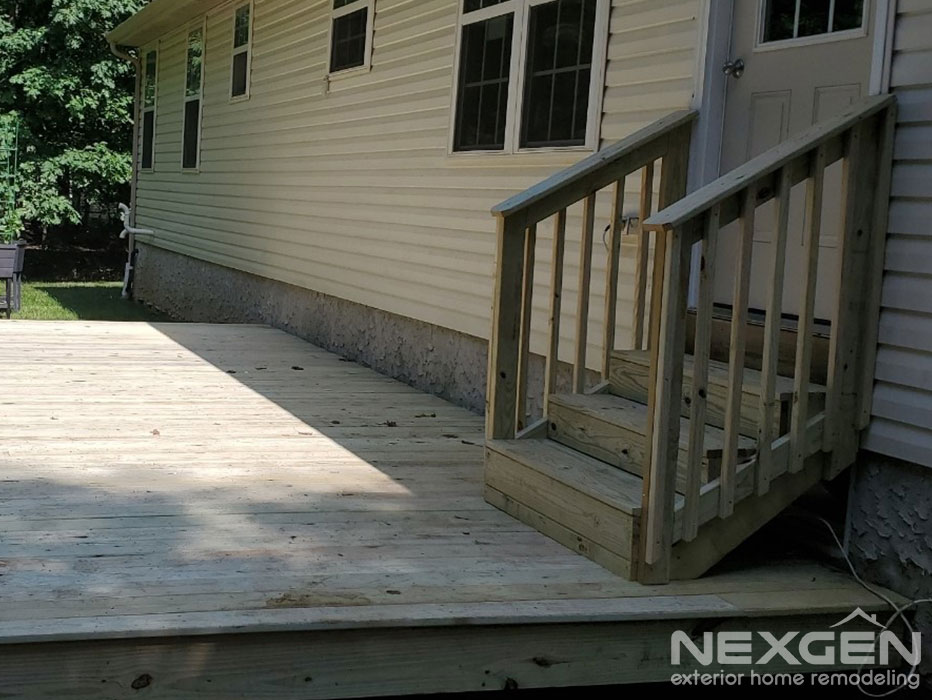 Details About the Project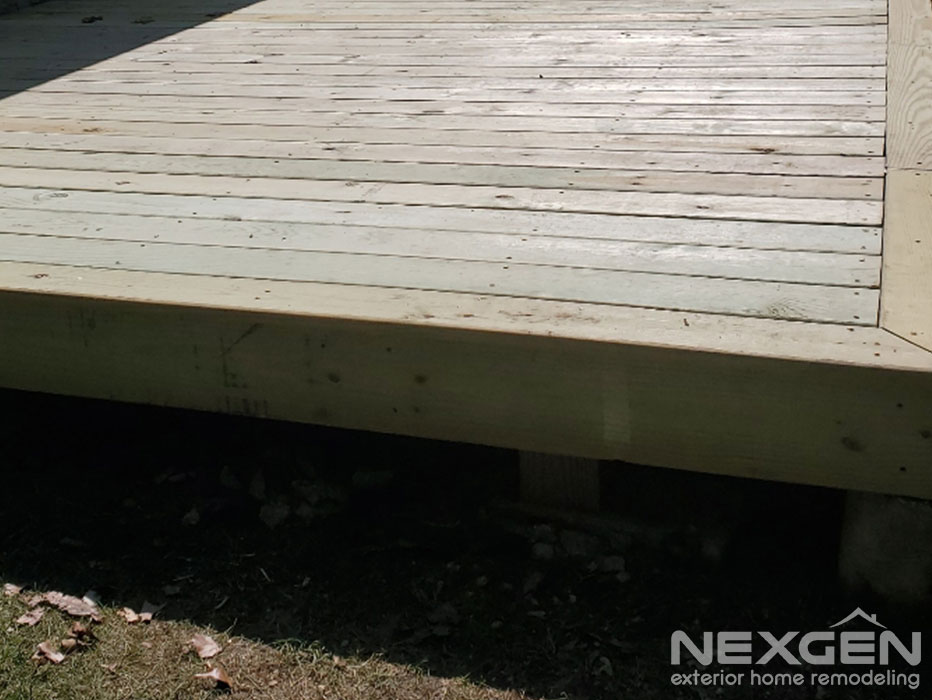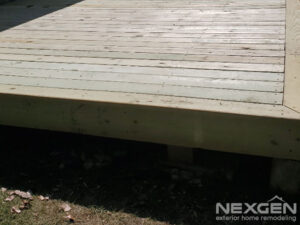 Our Franklinville, NJ homeowner came to us in desperate need of a pressure treated deck replacement. The original 2×6 joists in the framing could not support the weight of the deck which resulted in severe bowing in the center. He even had to tie his grill to the house so it wouldn't roll away!
NexGen Exterior Home Remodeling removed all of the old decking and reframed the deck using 2×8 joists and ran them at a shorter span. The center of the deck was braced and additional blocking was added to provide more strength and security before we finished the top with fresh pressure treated boards. Our homeowners are able to enjoy their pressure treated deck replacement without fear of a runaway grill.
RECENT EXTERIOR REMODELING PROJECTS
For years, NexGen Exterior Home Remodeling has been helping homeowners update, redesign, or transform their homes into ones they can enjoy for years to come. Take a look at some of our most recent exterior renovation work by our experts.