Multi-level Deck Replacement in Fort Washington, PA
Details About the Project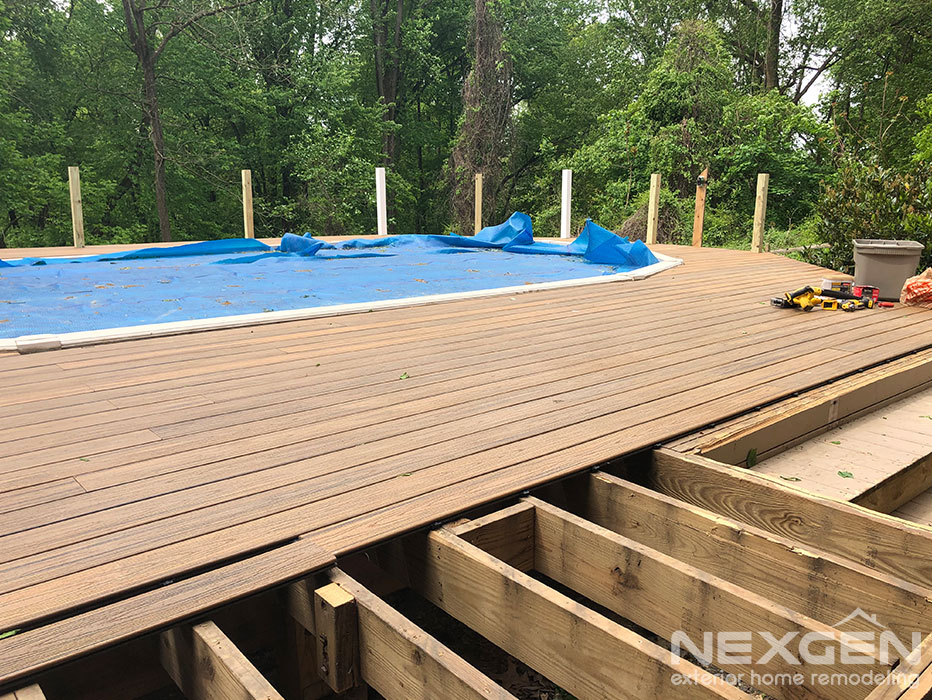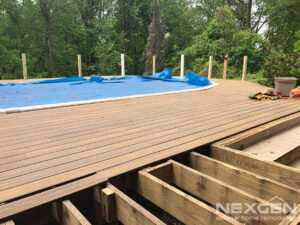 What a stunning multi-level deck replacement in Fort Washington, PA! Our customer came to us to refresh his existing multi-level deck. The current pressure treated and painted deck had taken a beating from the weather over the years and our homeowners were ready for a low maintenance option that only requires a simple soap and water cleaning when needed.
The original deck boards and railings were removed and the framing assessed to confirm that it was structurally sound. You can see the progress of the multi-level deck replacement coming together as our install team laid down the Trex Transcend composite deck boards in Havana Gold. The pressure treated wooden rail system was replaced with the Trex Transcend railing system with a combination of white posts and balusters in Rope Swing.
Since we have partnered with Trex as authorized installers, upon completion, NexGen Exterior Home Remodeling registered this deck project with Trex and the homeowner will be receiving both the 25 year limited warranty and the care and cleaning information.
RECENT EXTERIOR REMODELING PROJECTS
For years, NexGen Exterior Home Remodeling has been helping homeowners update, redesign, or transform their homes into ones they can enjoy for years to come. Take a look at some of our most recent exterior renovation work by our experts.