Low-Sloped Roof Replacement | Elkins Park, PA
With this particular job, the homeowner had a leaky roof on their front porch. As this can lead to future problems and costly repairs, the homeowner requested a new roof installation. We ripped off the old bitumen roof and installed a new CertainTeed Flintlastic® SA roofing system.
Luckily for the homeowner, the leak was on their front porch overhang, so the water damage was minimal. But because of the significant water damage to the decking, we needed to make some patch repairs. Patching a roof's decking is a simple, easy process. But if the leak had been over the main area of the home they likely would have had costly drywall repairs.
When there's a noticeable leak, you've already had substantial water damage to your roof. In fact, if your roof is looking old and rundown, you probably have small leaks but they just haven't caused significant water damage inside your home.
To check this, you can always go up into the attic and check the plywood sheeting. Check for water stains. Leaks are especially common around chimneys, valleys, and the eaves of the roof. Spotting leaks early and getting your roof repaired can save you a lot of money in the long run.
Benefits of a Roof Replacement
When you replace a roof, whether asphalt or bitumen, you're not only replacing the shingles or bitumen. One of the least understood benefits of a roof replacement is how it benefits the roof's decking—even the parts of the roof not exposed to water damage.
While you cover over the wooden deck with multiple water barriers, there's still moisture that gets trapped underneath them and negatively affects the wood decking.
This has a negative effect on the roof as it ages. Opening up the roof is always a good time to let the other parts of the roof get some fresh air. Even if you're not replacing the entire roof's deck, that access to sun and fresh air rejuvenates the wood decking.
Flintlastic® SA roofing is similar to installing asphalt shingles in that you still need to install a water barrier underneath the finished product–a synthetic underlayment that serves as your "base."
Once your base is secured to the plywood decking, you're ready to install the "cap." Unlike with hot tar roofing and other low-sloped roofing products, Flintlastic® is self-adhering. Simply roll the cap into place, remove the back plastic, and press it firmly onto the base synthetic underlayment.
How to Contact Us
If you have a low-sloped roof, or any roof that needs repairing or replacing, send us a message with our contact form for a FREE ESTIMATE.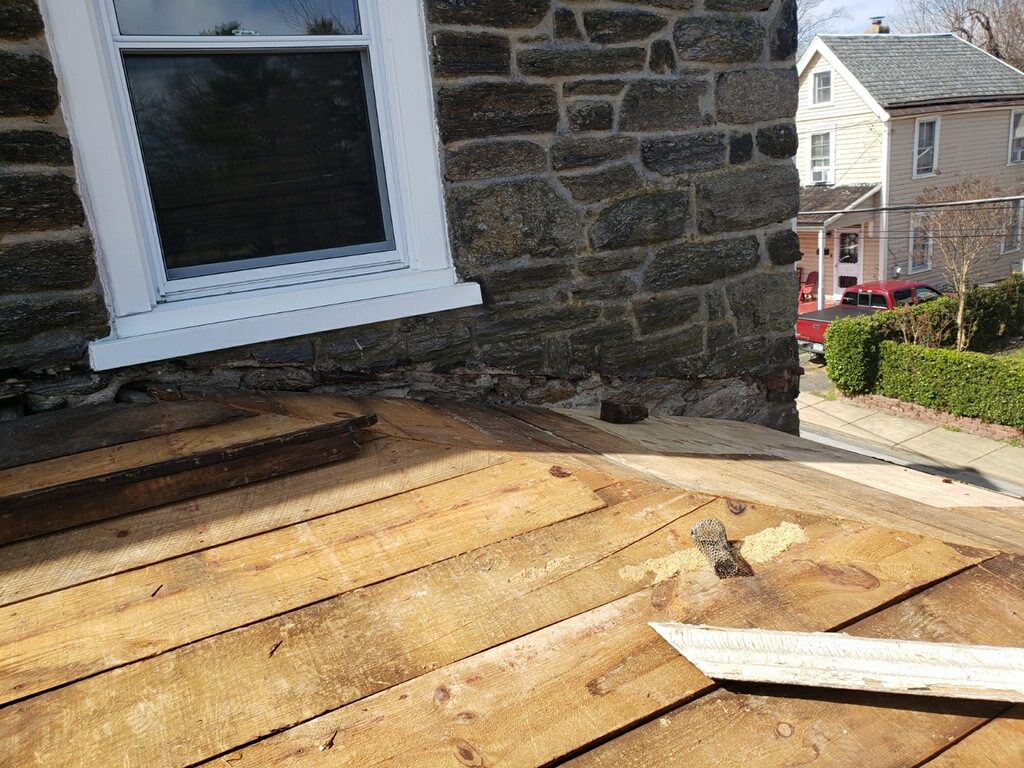 RECENT EXTERIOR REMODELING PROJECTS
For years, NexGen Exterior Home Remodeling has been helping homeowners update, redesign, or transform their homes into ones they can enjoy for years to come. Take a look at some of our most recent exterior renovation work by our experts.