Home Siding Options for the New Year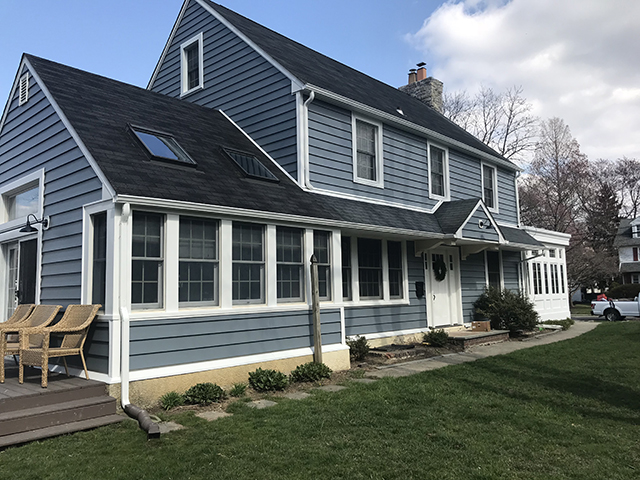 No other home remodeling project will have such a profound effect on your home's overall aesthetic than a new home siding installation. It can literally make or break a home's curb appeal. While a home might have a strong foundation, if the exterior is old, cracked, or worn-down, your home will seem like damaged goods and it will negatively affect your home's value.
While there are many different types of siding, we'll look at a few different popular home siding options with pictures from previous NexGen Remodeling jobs.
Hopefully this post will inspire you to transform your home in the new year. With that in mind, let's consider the different siding options, who should consider them, and why they're great options for homeowners.
Vinyl Siding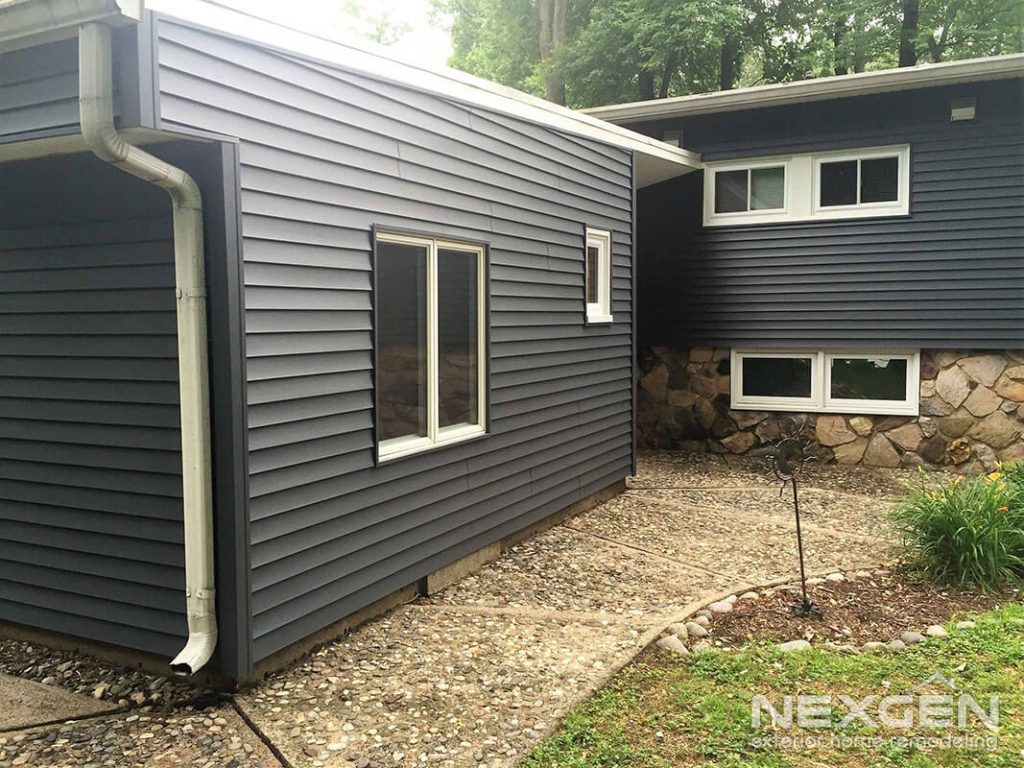 Vinyl siding is the easiest, most affordable siding option to really increase the curb appeal of your home, while also greatly increasing the home's value.
While vinyl siding is the most affordable siding option, that doesn't mean it has to be a cheap or mediocre remodeling project. Instead of installing a cheap, inferior vinyl, you can always opt for premium vinyl siding—which we always recommend for numerous reasons.
First, because premium vinyl looks better. Cheap vinyl will still look nice, but there's no comparison to the look of premium vinyl.
Second, because it will last longer—which saves you money in the long run. You might get a quick upgrade over your existing siding with a cheap vinyl installation, but it won't be long until that cheap vinyl starts to crack, fade, and otherwise turns into an eyesore rather than beautiful.
Vinyl siding is also extremely diverse. It comes in a variety of styles (traditional lap, dutch lap, beaded, and shakes to name a few) and in a plethora of colors (CertainTeed's Monogram vinyl siding comes in over 40!). With such a diversity of options, there's a vinyl siding option for any homeowner.
Different color vinyl siding can also be used to accent a bold color, like with this particular job we did for a homeowner in Abington, PA. By using white for trim pieces, it caused the English Wedgewood-colored siding to really pop and looks gorgeous.
But don't just think of vinyl siding as spending money to make your home look nicer. Think of it as an investment. Spending the extra money on materials is going to further increase the value of your home.
Stone Veneer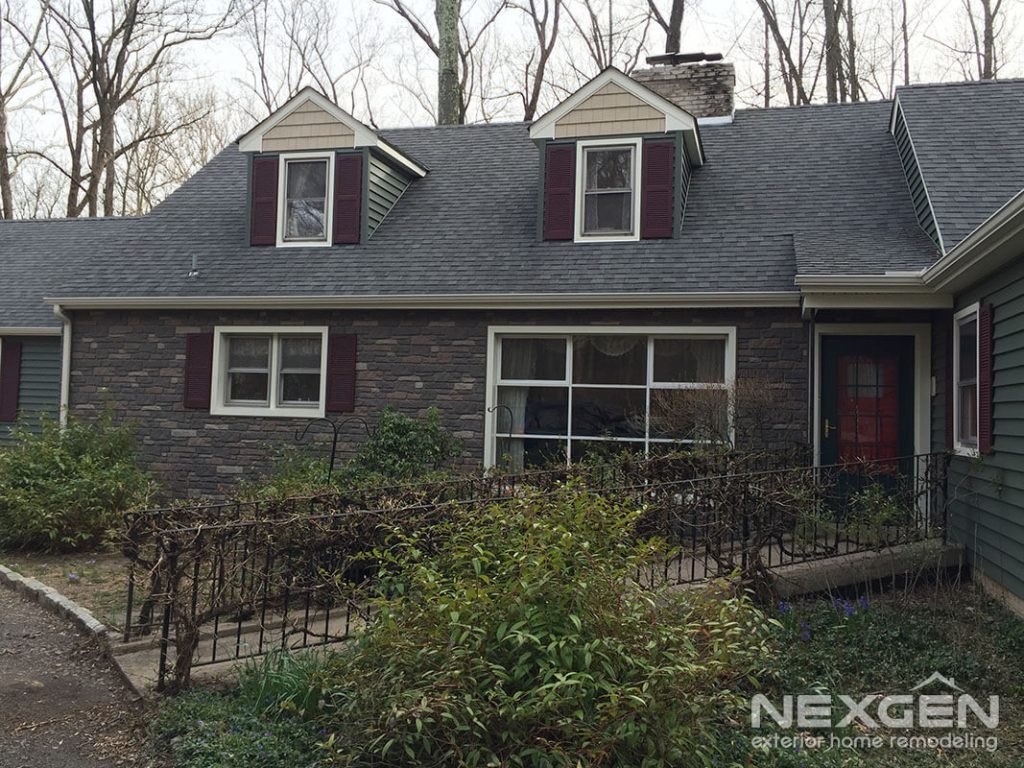 While expensive, unless you're opting for brick, most stone veneer is only done in certain, prominent sections of a home—for example, around doorways or the corners on the front of the home—areas that make the extra expense really worth it.
You can combine stone veneer with any other style of siding—even vinyl. Take this job for example when we removed old brick siding and replaced it with Ledgestone Bucks County Gray stone veneer for a homeowner in Ambler, PA.
The stone veneer around the home's front door is a focal point of the home and completely transforms how we judge and value the home.
How to Contact Us
If you're interested in giving your home a facelift by installing new home siding, simply send us a message on our contact page and request a Free Estimate.
RECENT EXTERIOR REMODELING PROJECTS
For years, NexGen Exterior Home Remodeling has been helping homeowners update, redesign, or transform their homes into ones they can enjoy for years to come. Take a look at some of our most recent exterior renovation work by our experts.