Exterior Home Renovation in Westhampton, NJ
Details About the Project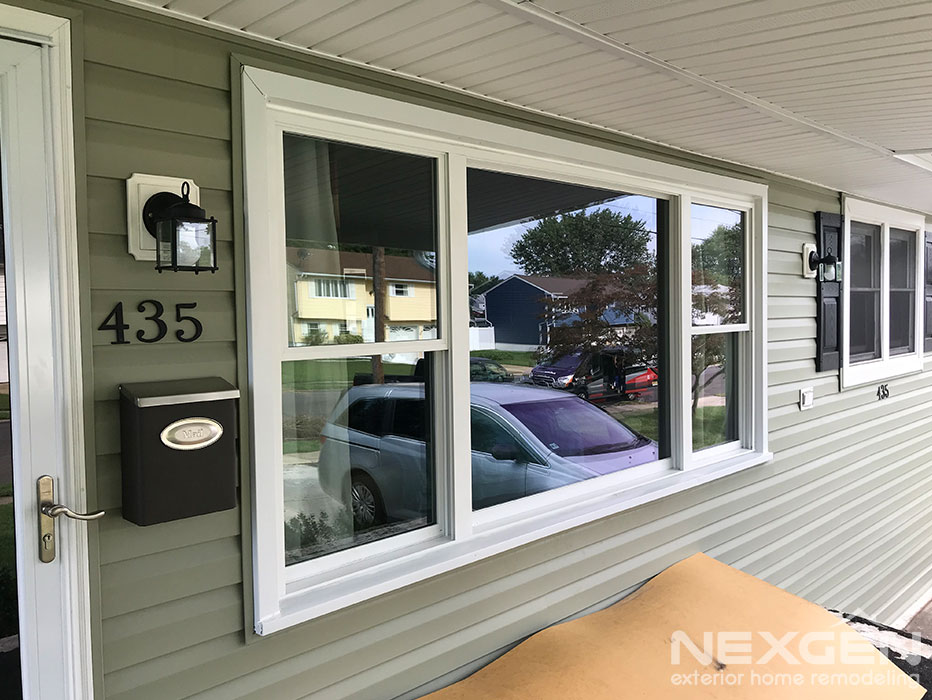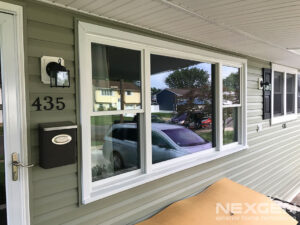 Our customers in Westhampton, NJ were in the market for an exterior home renovation and worked with NexGen Exterior Home Remodeling to make that happen. We replaced the roofing, siding, front window, front door, gutters, and installed new decking on the porch. Check out the amazing results!
As with all of our roof projects, we installed the CertainTeed Integrity Roofing system and used the popular Charcoal Black Landmark shingle. The exterior home renovation continued when our team removed the existing siding and replaced it with CertainTeed Monogram siding in Cypress. The front window was replaced with a new picture window flanked by two double hung windows and a Therma-Tru door and Anderson series storm door were hung.
The front of the home was completed when Trex Enhance Naturals composite decking in Toasted Sand was installed on the front porch along with Trex Transcend railings in Classic White. The exterior home renovation project also included re-roofing and re-siding the large shed in the backyard. We love how it matches the home for a clean and complementary look.
RECENT EXTERIOR REMODELING PROJECTS
For years, NexGen Exterior Home Remodeling has been helping homeowners update, redesign, or transform their homes into ones they can enjoy for years to come. Take a look at some of our most recent exterior renovation work by our experts.