Exterior Home Renovation in Northeast Philadelphia
Details About the Project
There's nothing like heading into spring with a refreshed exterior! Our customers in Northeast Philadelphia were ready to update the outside of their home and NexGen was happy to help with their exterior home renovation project.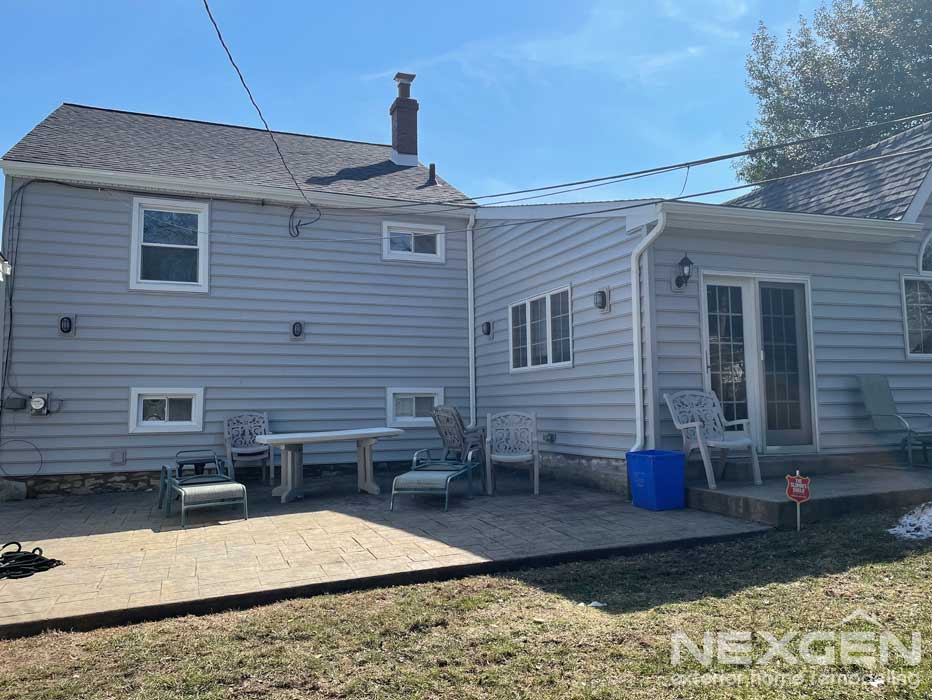 We installed CertainTeed Main Street vinyl siding in Sterling Gray and enhanced the existing windows with black shutters. The roof was replaced with the CertainTeed Integrity Roofing System and topped with Landmark shingles in Moire Black. Once those items were completed, the exterior home renovation project was finished with new 6 inch K-style gutters capped with Leaf Filter gutter guards which allow our homeowners not to have worry about cleaning out their gutters. The backyard shed even got its own makeover with a roof and siding to match the house.
RECENT EXTERIOR REMODELING PROJECTS
For years, NexGen Exterior Home Remodeling has been helping homeowners update, redesign, or transform their homes into ones they can enjoy for years to come. Take a look at some of our most recent exterior renovation work by our experts.