Deck Installation in Collingswood, NJ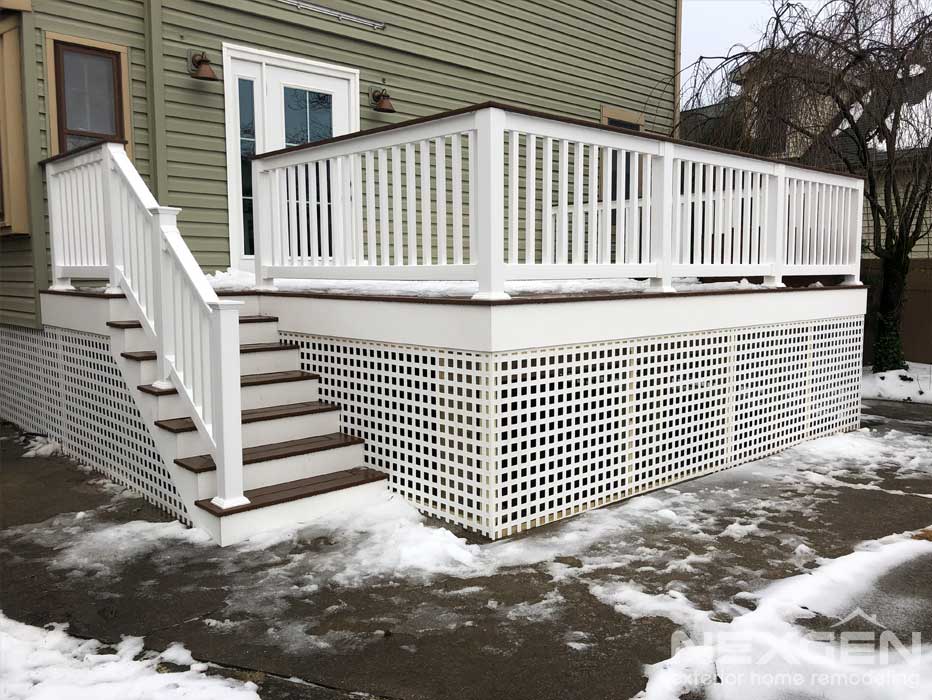 Details About the Project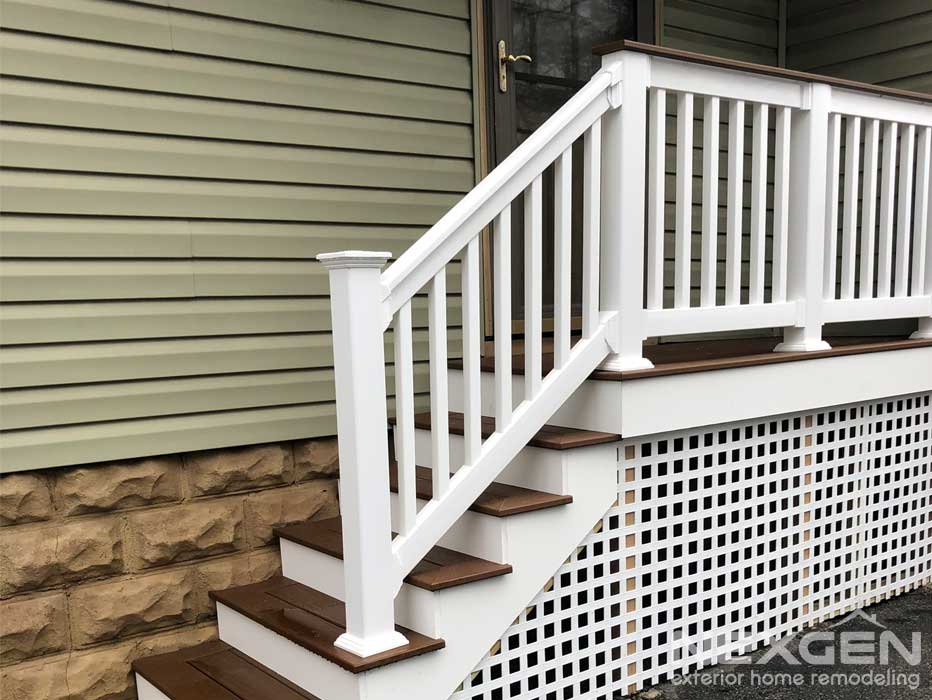 The home improvement experts at NexGen Exterior Home Remodeling didn't let a little snow stop us from wrapping up this December deck installation! Our homeowners in Collingswood, NJ were interested in freshening up their current concrete patio area and decided that a Trex composite deck was the way to go. Who doesn't love a no maintenance outdoor option?
Our deck installation team expertly poured footers in the concrete area and constructed the frame of the deck from pressure treated lumber. We used Trex Select grooved decking in the very popular Saddle color. We love how the white composite RDI brand railings and the white lattice really pop against the brown decking. Our customers can't wait until the warmer weather rolls around to use their deck.
RECENT EXTERIOR REMODELING PROJECTS
For years, NexGen Exterior Home Remodeling has been helping homeowners update, redesign, or transform their homes into ones they can enjoy for years to come. Take a look at some of our most recent exterior renovation work by our experts.