Deck Installation in Branchburg, NJ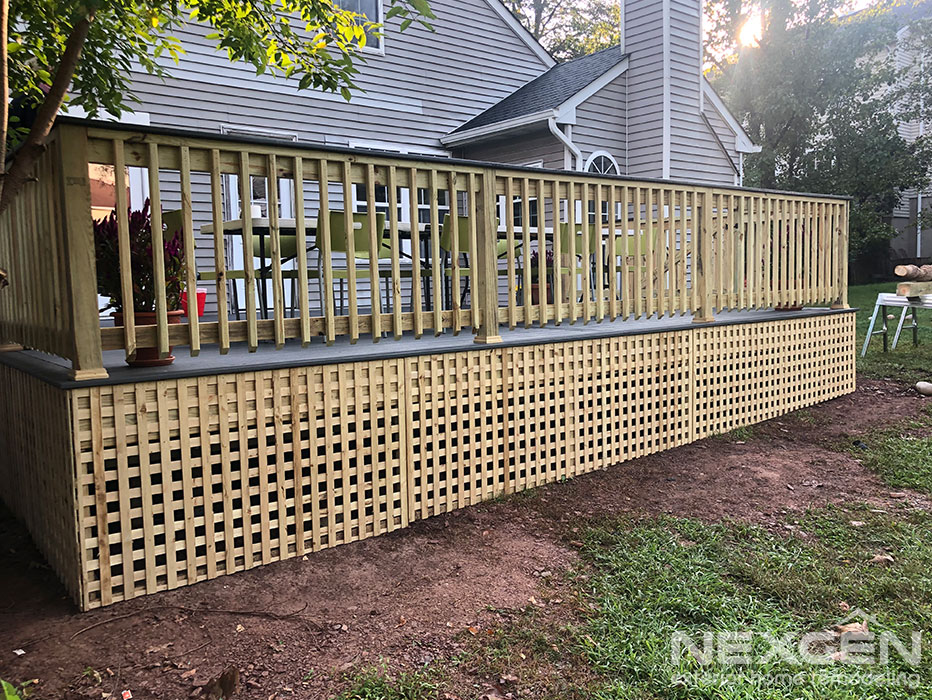 Details About the Project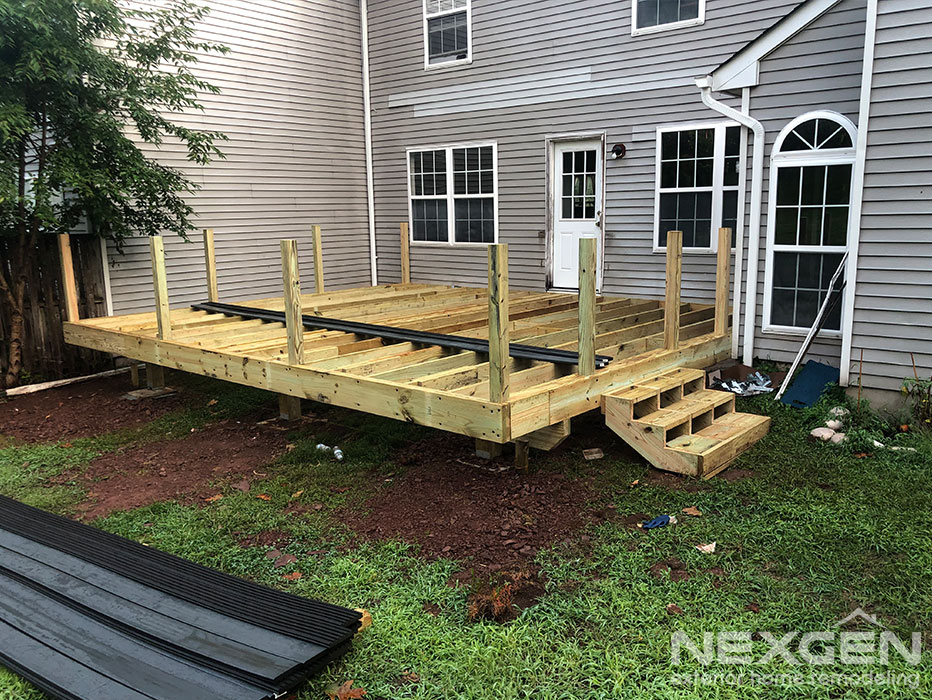 Here we have the anatomy of a deck from start to finish. Our homeowner in Branchburg, NJ opted for a brand new deck installation in his yard and chose a combination of Trex composite decking in Clamshell and pressure-treated wooden railings.
When starting a deck installation project, our first step is to mark out of the footprint of the deck and note where the footers are going to be placed. The footer holes are dug according to the building code which is 36 inches. Once the inspector of the township approves the footer depth, concrete is poured to secure the footers and the framing is constructed of pressure-treated wood.
Once the framing passes inspection, our deck installation team will affix the deck boards and the rails to the frame. The township inspector will stop by one more time to give the deck the final seal of approval. We love the use of pressure-treated wooden railings as it will allow our homeowners to put their own spin on the deck by painting or staining them in the future.
RECENT EXTERIOR REMODELING PROJECTS
For years, NexGen Exterior Home Remodeling has been helping homeowners update, redesign, or transform their homes into ones they can enjoy for years to come. Take a look at some of our most recent exterior renovation work by our experts.