Deck Installation in Bordentown, NJ
Details About the Project
Check out our recent brand new deck installation in Bordentown, NJ! While the large expanse of grass is lovely, our customers were looking to make their backyard a little more user friendly. Fortunately, they reached out to NexGen Exterior Home Remodeling and our experienced deck installation team handled the project from start to finish.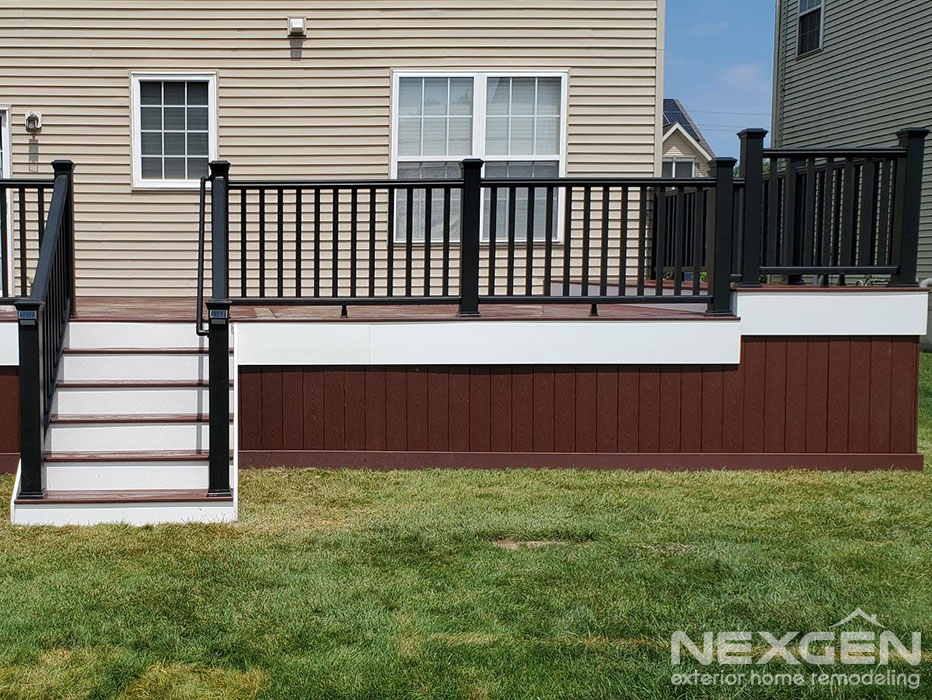 With NexGen Exterior Home Remodeling, you will have a dedicated project manager and project coordinator who will seamlessly work together to obtain the architectural plans and then submit them to the township for the proper permits. Once your home improvement project is ready to begin, it moves into the hands our skilled deck installers who will do everything from pouring the footers and building the frame to installing the decking and adding the rails. Our project management team remains involved every step of the way by overseeing the install, managing inspections, and ensuring overall customer satisfaction. Our homeowners in Bordentown, New Jersey are ready to enjoy their deck this summer!
RECENT EXTERIOR REMODELING PROJECTS
For years, NexGen Exterior Home Remodeling has been helping homeowners update, redesign, or transform their homes into ones they can enjoy for years to come. Take a look at some of our most recent exterior renovation work by our experts.