CertainTeed Integrity Roof System Installation in Jenkintown, PA
Details About the Project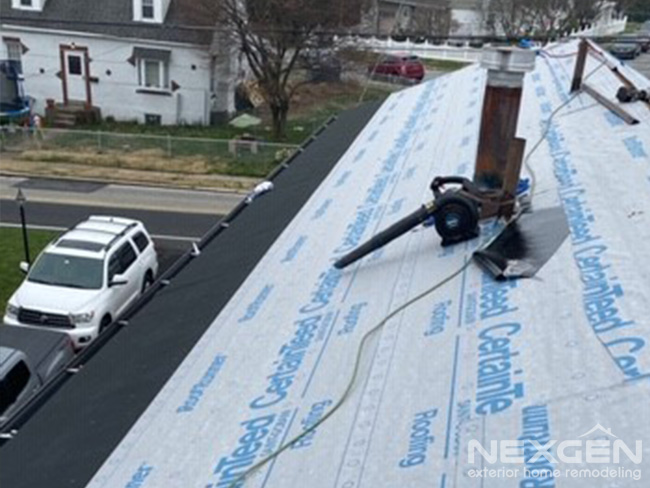 Our customer's home in Jenkintown, PA was ready for a roof replacement and NexGen had the answer in the form of the CertainTeed Integrity Roof System. After we removed the existing roofing system, we began the install with a thorough inspection of the plywood and replaced what was necessary. The CertainTeed Integrity Roof System consists of the RoofRunner underlayment followed by the WinterGuard ice and water shield. The SwiftStart starter strips were installed right before the Landmark Pro Asphalt Shingles in Burnt Sienna. The ventilated Ridge Vent capped off the entire project.
RECENT EXTERIOR REMODELING PROJECTS
For years, NexGen Exterior Home Remodeling has been helping homeowners update, redesign, or transform their homes into ones they can enjoy for years to come. Take a look at some of our most recent exterior renovation work by our experts.